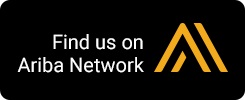 Check out our Corporate Catering Profile on SAP Ariba

The 1st Hotdog Co is a BBBEE Level 1 supplier.
Mobile Fast Foods Gauteng Johannesburg


















If you are not familiar with our meals, we can help you choose a menu of up to 4 delicious types of meals e.g. hot dogs, Boerewors Rolls, Steak and Chicken Rolls, Burgers (Variety) Shawarmas, etc. with tasty sides and ice cold drinks.
To allow for those that are super hungry and just love our food (believe me, there is MORE than one in every crowd..!) always remember to cater a little extra!



An hour before service begins, our crew arrives to set up mobile grills, tables (if necessary). We arrange any sides and a full condiment bar consisting of sauces, fried onions, salad. Finally, we cook your meals to perfection and serve them on fresh buns. No more stress, no more braai nightmares, you get to relax and enjoy the event!




---
---